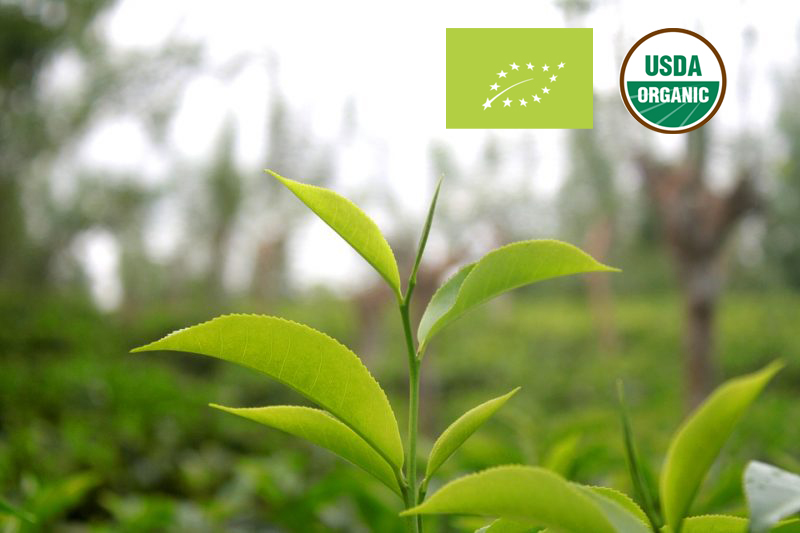 By P. Abeygunawardena, Ph.D. – Director, Ahinsa Organic Tea
The tea sector is facing perhaps the biggest crisis ever since the plant was introduced to Sri Lanka in the 1820s. There seems to be no way out unless we think completely afresh or out of the box. There are no signs of market improvement. I would argue this is more than a crisis or perhaps it is better to say the Sri Lankan tea sector is at a cross-road.  The traditional way of supplying tea to the world market is no longer possible. Today we are compelled to make hard and bold decisions for survival. Unfortunately, we do not have many options. In many ways we are helpless. There is no point in claiming that the (i) Rouble crisis, (ii) Middle East unrest, or (iii) oil price decline were reasons for the tea sector crisis. Most of these reasons are far beyond our control. However, it is important to ask as a country what can we do when we are compelled to operate under these conditions?
I argue that the present crisis was an inevitable outcome of reckless exploitation of natural resources of the country and poorly coordinated and selfish activities of most parties in the tea industry. We practiced under-cutting each other by each and every other player. One factory owner overpowered the other factory owner buying poor quality green leaf paying a higher rate than the other. They also added various chemicals, sugar, and other things illegally. The green leaf suppliers have supplied course leaf, wet leaf, and imposed high pressure on the factory owners.
What we have observed in the last five decades is not a competitive tea industry in the country. It is a cut-throat "war" by various players. Regulators have become part of the problem. They failed to look at how the industry as a whole could gain. At the same time worldwide consumers have changed their consumption patterns and are looking for healthy products. This is the shift in the world market that our tea sector could not grasp.
In this regard, I propose a paradigm shift in our tea industry in a very carefully designed and planned manner. A new paradigm of the Sri Lankan tea sector is to convert its tea into a healthy drink-producing industry. A healthy product cannot contain pesticide residues. It cannot contain heavy metals. So, we need to convert our tea sector into an organic or natural tea production industry wherever possible without further delay. This will be a bold initiative. It will require major adjustments in the sector while reaping the benefits will take several years.  Firstly, we cannot continue to do business as it is. Secondly, Sri Lanka's reputation as a quality tea producer is insufficient for us to thrive in this business. As much as we produce high-quality tea, we also produce very poor quality tea. It is impossible to sell bad quality tea for high prices in the world market as high-quality tea. Tea lands cannot be converted into other land use easily.
Value addition can be done only to some extent. If we produce high-quality products to the world market should not they be healthy products too? Would not it be easier to promote healthy organic high-quality tea in the world market more than promoting unhealthy products with pesticide residues and heavy metals, etc?  I propose we convert one-third of tea lands in strategic locations to organic tea. They will be certified organic tea fields in three years. What they produce will be supplied to the world market as high quality and healthy Ceylon organic teas. Our reputation will be to re-build not only as a quality tea producer but also as a healthy tea producer. Depending on the progress, over time in a proper manner, the entire tea sector will be converted into an ecologically friendly tea producing nation. This will be achieved as a private sector initiative with the government's monitoring and advisory support. In this regard the following 10 steps need to be taken:
(1) As of today, there is no clear understanding of organic teas in the country. Producers do not know what specific requirements they need to follow. For many, it is just another type of tea that is cultivated without any fertilizer and agro-chemical applications. Sometimes buyers know what they want to buy but most brokers and other domestic tea exporters and sellers are not fully aware of it. Therefore there is a felt need to recognize organic tea as a specialty category of tea such as Dimbula, Nuwara Eliya, Udapussellawa, etc. Organic tea is not another type such as green tea.
(2) After such identification then "Pure Ceylon Organic Tea" as a promotional tool of the Sri Lanka Tea Board (SLTB) should be considered. Establishment of a mechanism to fund the overseas promotional work of organic tea producers may be beneficial in marketing their products.
Organic brand promotion should be supported. Awarding the lion logo and allowing the use of the "Pure Ceylon Organic Tea" specification has to be scrutinized rigorously. Such recognition should be awarded only to organic tea producers who have not mixed "Pure Ceylon Organic Tea" with various pesticides and heavy metal, etc.
(3) Until such special recognition for organic tea is established, it must be treated equally with other specialty tea categories. Organic tea producers should be treated equally.
(4) Organic tea sales are not happening at regular intervals, unlike non-organic tea sales at the Colombo auction. There is no organized tea auction or marketing system available for organic teas. Therefore, organic tea producers frequently face serious cash flow problems. By way of mitigating these problems, a special working capital fund may be created similar to the working capital loan facility extended a few months back only for organic producers to maintain their stocks. This can be a typical commercial loan but with a reasonable interest rate. A Colombo auction of organic tea should be developed in the future.
(5) Organic tea production and promotion must go through regular market mechanisms. Let the market regulate the organic tea industry while any specific barrier that exists should be removed. The SLTB as the regulator must step in whenever there are incidents of wanton harm to the organic tea integrity as such incidents would bring disrepute to the country's organic tea industry. For example, if any producer's tea is detected with various chemicals, pesticides, heavy metal, and other harmful materials the SLTB must remove such producer/seller from using the organic tea label in his/her products.
(6) Those who damage the integrity of the organic tea market should be penalized. On the other side, there should be a program to reward those who safeguard the organic tea industry.
(7) The SLTB and other relevant agency officials of the government and semi-government institutions should be made aware of the nature and mechanisms of the organic tea industry and provided some exposure as to how international organic markets work. Their lack of understanding of the organic sector-related matters makes it extremely difficult for producers, processors, and packers to function harmoniously and in a mutually respectful manner.
(8) Establish a division within the Ministry of Plantation Industries to look after organic tea production, sales and promotion activities. This division must be given adequate resources to undertake its tasks such as (i) appointment of Pure Ceylon Organic Tea International Ambassador(s),(ii) identify organic tea broker(s) to promote sales and marketing, and (iii) appoint local focal person(s)to assist this tea industry in the country. Additional tasks can also be identified as needed.
(9) Sponsor organic tea education, promotion, competitions, and award ceremonies nationally and internationally.
(10) The Sri Lanka Tea Research Institute and other relevant research bodies, universities, and private sector R&D arms should get together to promote (i) organic tea production, (ii) organic tea fertilizers, (iii) organic tea processing methods and techniques, (iv) organic tea sales and marketing, and (v) value-added products for organic tea in the country.
These proposals won't work if various players of the game don't function prudently. It is essential to establish a transparent, respected and trustworthy organic tea sub-sector if we are to harness the potential benefits from these new emerging trends.  Any form of corruption must not be tolerated. Ground-level tea growers must be empowered and they must be made responsible for their product quality. The certification system must be allowed to function in private hands.  All players in the organic tea industry must work for the sake of the integrity of the organic tea sub-sector. Trust is the basis of the success with the consumer being the judge in the organic tea sub-sector.  A paradigm shift of this nature is needed for the sustainability of tea as an important contributor to the country's export earnings and national income.